Fabrication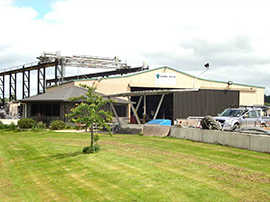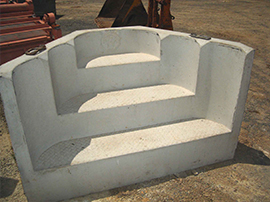 Precast
Precast concrete products - moulded : Steps, sump boxes, centre post yard sump and grate, water diverters, silo pads, and feed-pad panels for the side of long-run feed troughs.
Pre cast concrete products - boxed and poured on a tilt table for manufacturing made-to-measure pre-cast tilt slabs.
After setting, the slabs are tilted vertically to allow lifting by an overhead gantry, and are stacked for curing over several weeks.
Heavy panels, often weighing more than a tonne, are transported and fitted by Dairy Tech.
Engineering
Dairy Tech's engineering workshop manufactures and constructs most components for its farm, dairy and commercial structures.
In-house manufacturing enables quality control from raw material to kitset plan components, from precision steel rolling on new Comac roll-formers to welding components into place on the farm.
Lighter engineering ie repairs and maintenance of farm equipment is carried out for local farmers.