Top Dog Overhead Gates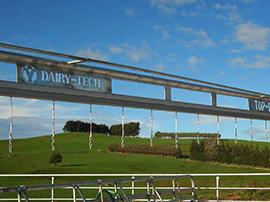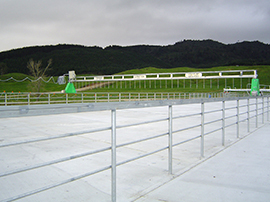 The Top Dog overhead gate is a proven stock barrier used for moving small mobs into the bail area.
For use on both rectangular and circular yards.
Manual control or automatic pulse forward as cows are counted out.
Separates stock using low current electrified chains which are switched on when in the down position.
NB : The Top Dog overhead gate requires an electric gland.
Optional high pressure spray jet to assist with yard wash.


NB : A water gland is required for this.