Internal Rotary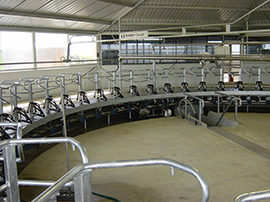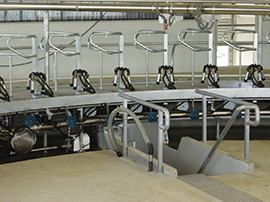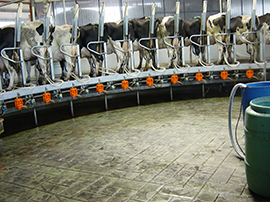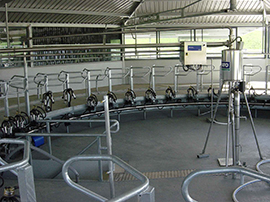 An internal rotary system has the milking operator situated on the inside of the rotating platform to place and remove cups from udders. Cows face outwards and when milking is finished, walk forward off the platform towards the dairy exit as in a herringbone system.
Key benefits:
All cup clusters are visible to the operator.
The system can be operated by one person with automatic cup removers.
The cost per bail is less than an external rotary system as there is no need for a drench platform or stainless steel skirt around the platform perimeter.