Farm Bridges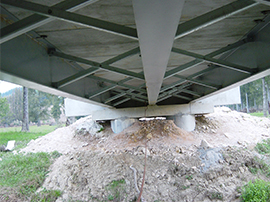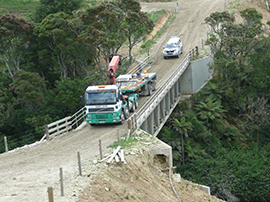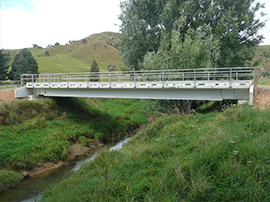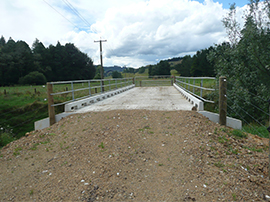 Single span, pre-cast concrete
Dairy Tech bridges meet required engineering specifications and bridge vehicle axle loadings are in accordance with Transit NZ Class 1 rating
General Construction Procedure:
Parallel universal beams are sandblasted, painted and fitted on site piles.
Dairy Tech manufactured tilt-slab concrete panels (4 or 4.5 meters wide), are laid in 2 metre lengths.
Steel cross-braces under the bridge add further strength.
Dairy Tech manufactured wing wall panels are fitted to hold the banks. Abutments are designed to hold the ends of the bridge in place.
Dairy Tech manufactured galvanised steel rails are fitted to the sides of the bridge for safe crossings.
Dairy Tech bridges span up to 21 metres.